Exclusively Ours
Our 'Exclusives' collection is a top favorite of collectors and enthusiasts of art and design history. The collection features some of the most highly sought-after treasures, and they are only available exclusively at Maison Felice.
Curated Collection
During the Victorian era, from 1837 to 1901, there was a widespread interest in decorative arts, and ceramic production was at its peak. Many pieces were hand-painted and intricately decorated.
Rare Finds
While other dealers boast of having the largest selection, At Maison Felice, we believe in quality over quantity. For a quarter-century, we have taken great pride in acquiring the rarest and most sought-after goods on the planet. 
Curated Collection
A collection of high-end pairs of exquisite chairs from a wide range of styles and periods, each with unique features and materials. Each pair of chairs can be considered a unique work of art, with impeccable craftsmanship.
Be sure to visit our expertly curated selection of exquisite fine art. Find something magical for your collection today…
Rare Sculptures
Often created for religious or political purposes, they served as important symbols of power and authority…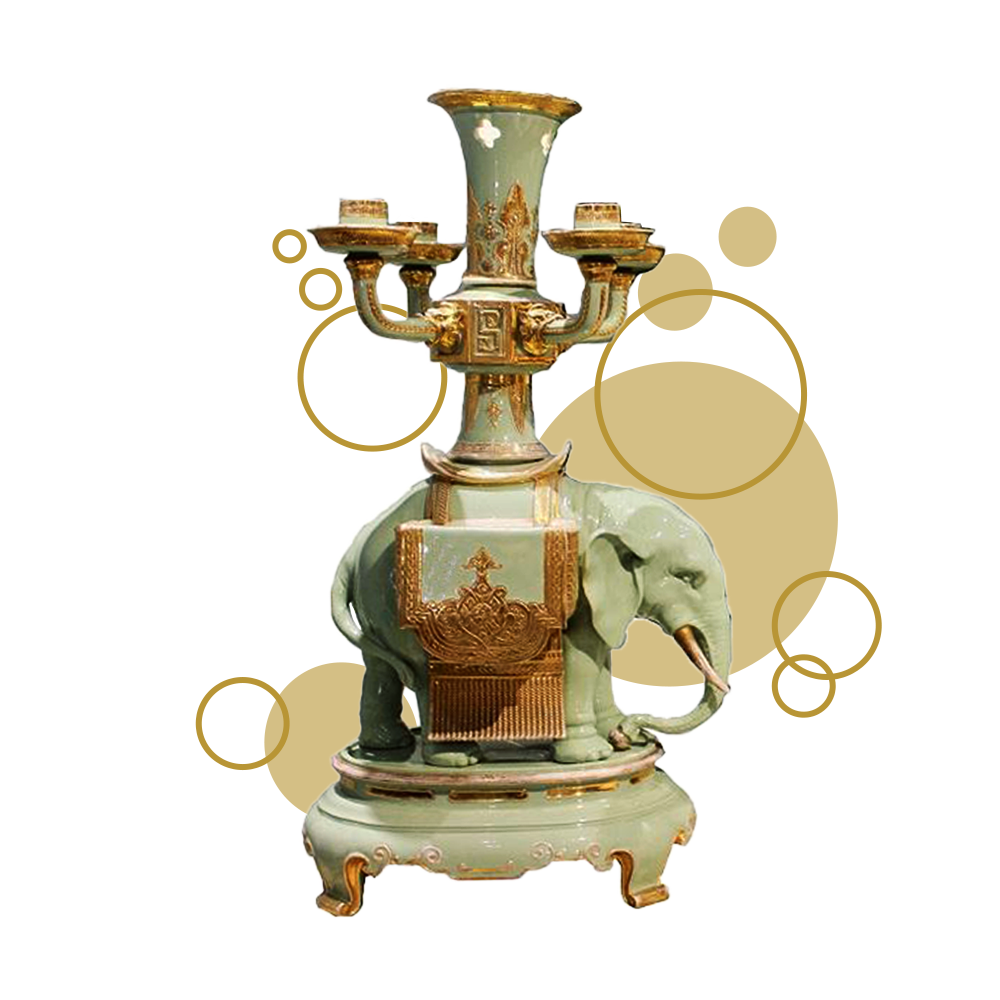 Their elegant design and intricate detailing make them a prized possession among antique lighting collectors…
Prized for historical significance, beautiful craftsmanship, and intricate attention to detail…
Tables Collection
Whether you are looking for an 18th-century Rococo-style dining table with carved detailing and ornate legs, or a sleek Art Deco-style end table from the 1920s with a streamlined design and exotic materials, Maison Felice features only the finest. 
Commodes Collection
Our exclusive collection of high-end antique commodes includes various styles and designs ranging from French Louis XV and XVI to English Georgian and Regency, to Art Deco and Mid-Century Modern. 
Lighting Collection
From chandeliers to table lamps, our collection of high-end antique and vintage lighting fixtures showcases the finest craftsmanship and design from different eras. These pieces are highly sought-after by collectors and design enthusiasts.
Seating Collection
Showcasing the evolution of seating design from Louis XVI armchairs in giltwood, with delicately carved details and upholstered in sumptuous fabrics, to sleek Art Deco club chairs in leather and chrome. 
Sofas & Settees
Baroque & Rococo
Featured Products
Mid-Century Modern
Popular Items
Pairs of Chairs
Touch of The Orient
Victorian Ceramics
Exclusive To Maison Felice
Ceramics & Porcelain
Decor Objects
Glassware & Crystal
Pillows & Throws
The Phyllis Washington Collection
When visiting the west coast, be sure to visit our 20,000-square-foot, world-renowned gallery on the famed shopping avenue, 'El Paseo' in Palm Desert, California.